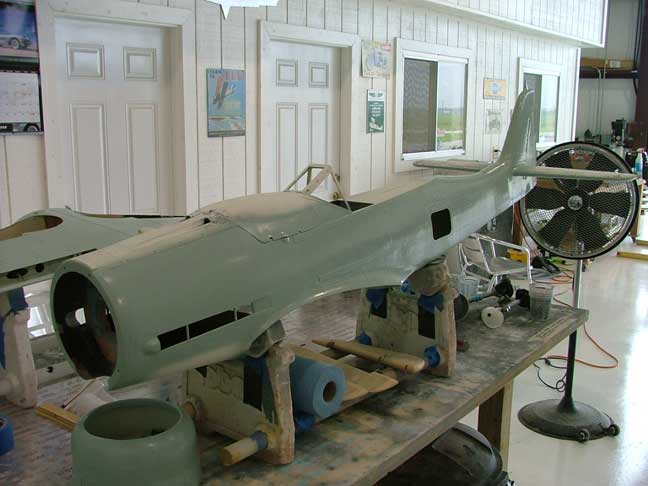 Upper fuselage is then masked off for the application of the basic luftwaffe camo pattern in RLM 82/83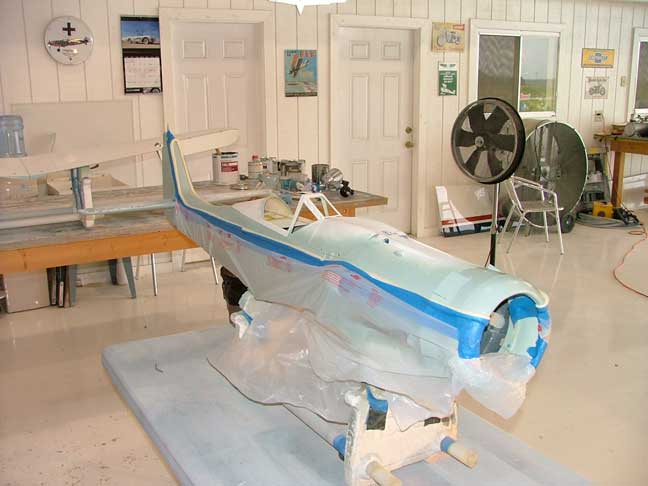 Fuselage and wing undersurfaces painted with RLM 76 light blue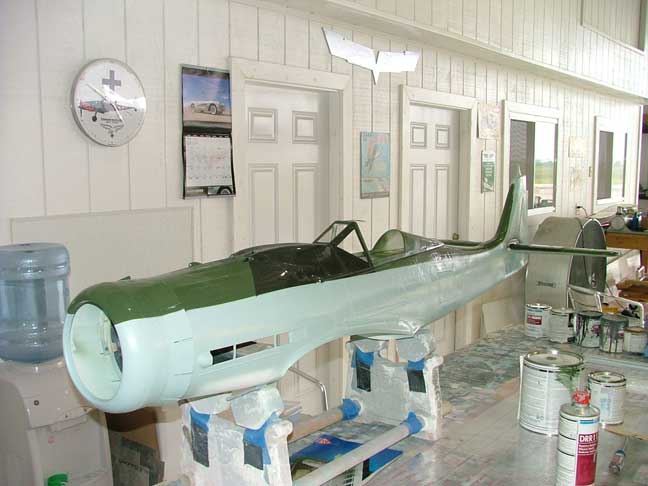 Late war RLM 82/RLM 83 camo pattern.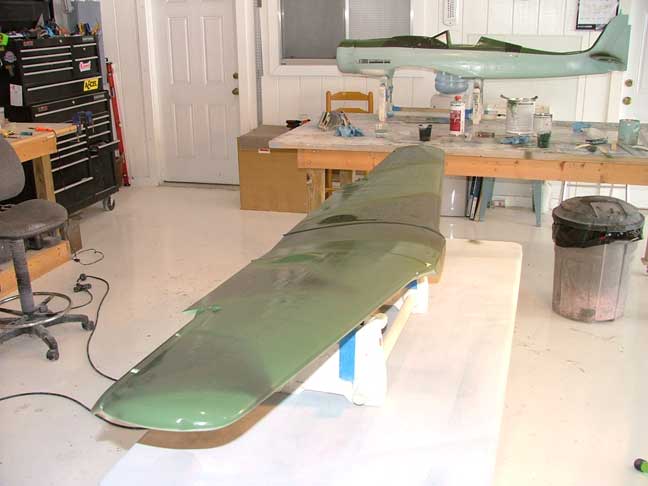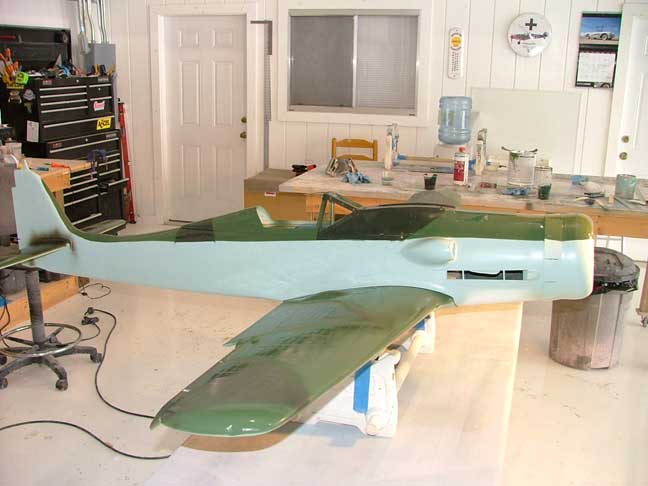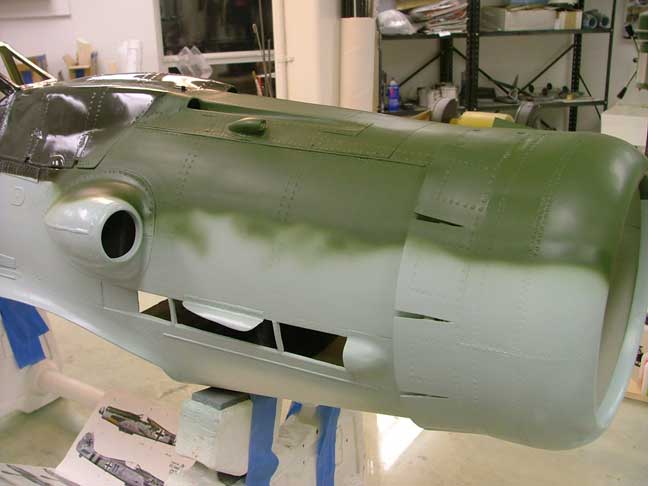 Side mottling is then applied with an airbrush.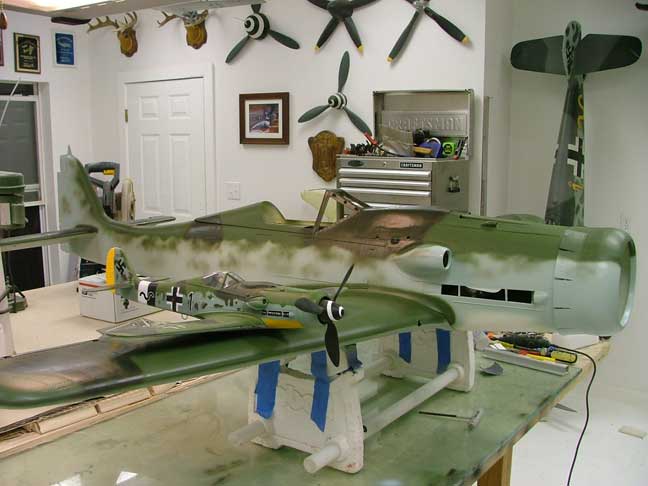 Camoflauge complete with side mottling. Little friend with similar paint job.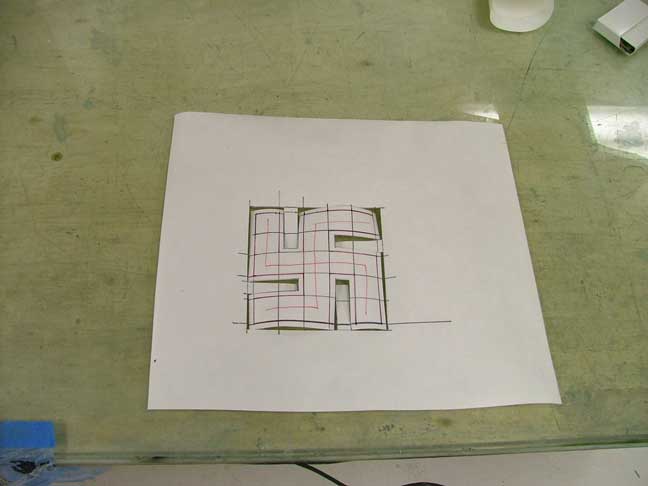 I made stencils for the swasticas out of frisket paper, one for the white and another for the black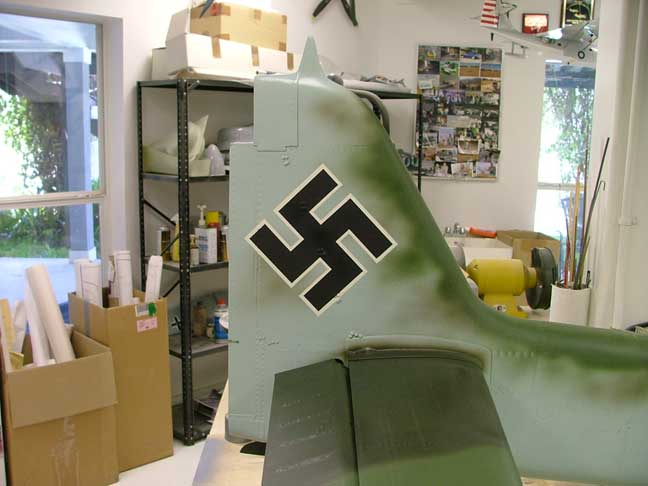 Swastica painted on with testors model masters mixed up in "scale white" and "scale black".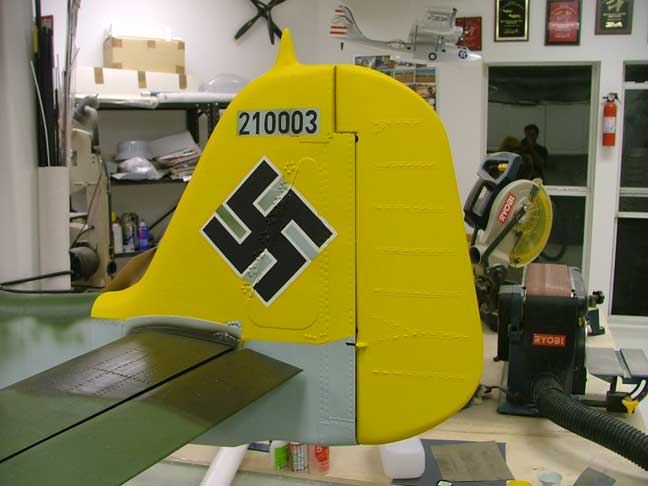 The entire tail section of Dortenmann's "Black 1" is now thought to have been painted yellow. Previously, it was just the rudder.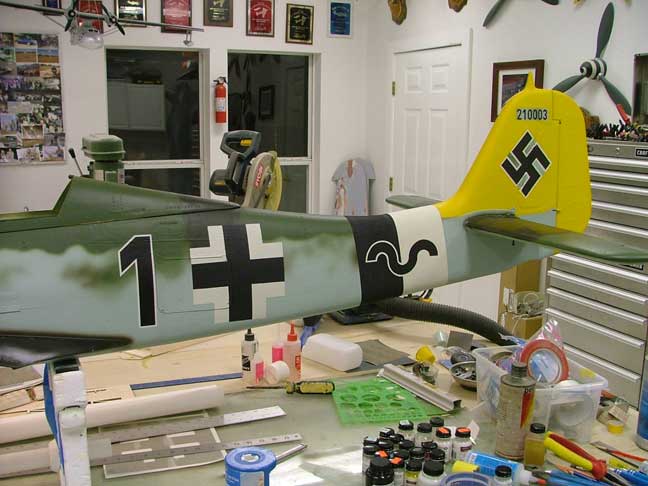 Markings finished using testors model masters acryls paints and Iwata trigger airbrush.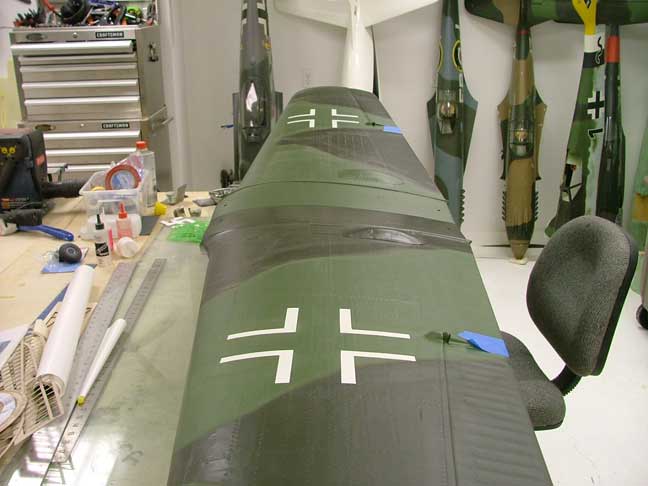 Wing crosses laid out with tamiya tape and applied with the same testors paints.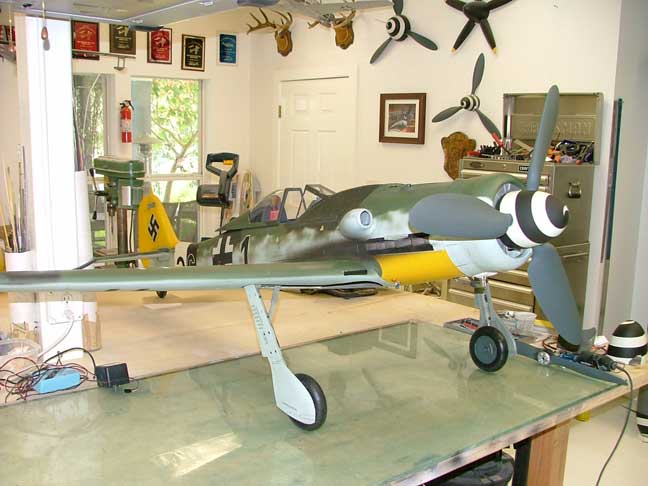 Here's the Dora all finished up and RTF. Final weight is 31 lbs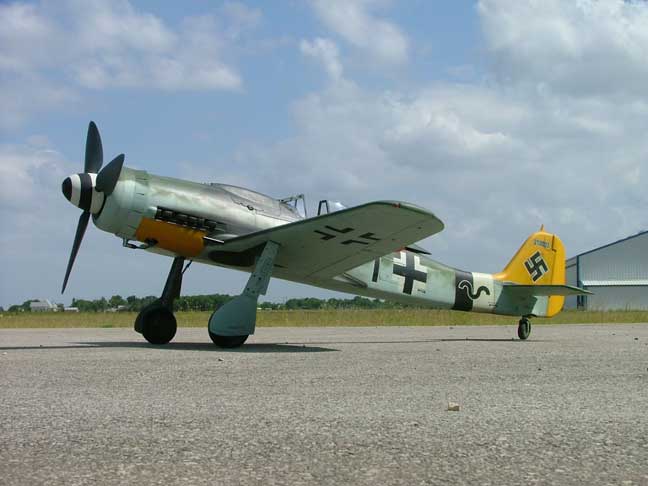 Some shots at the field before the maiden flight.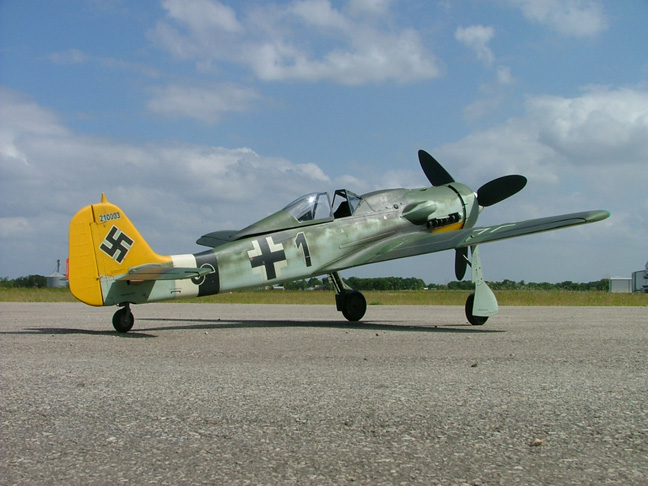 Maiden flight went off without a hitch. The Dora is very stable and easy to fly. Definately a keeper.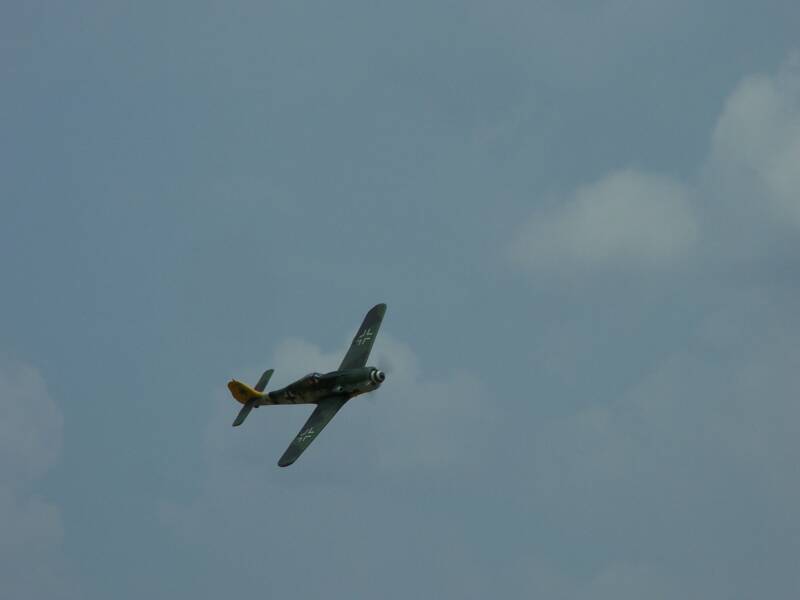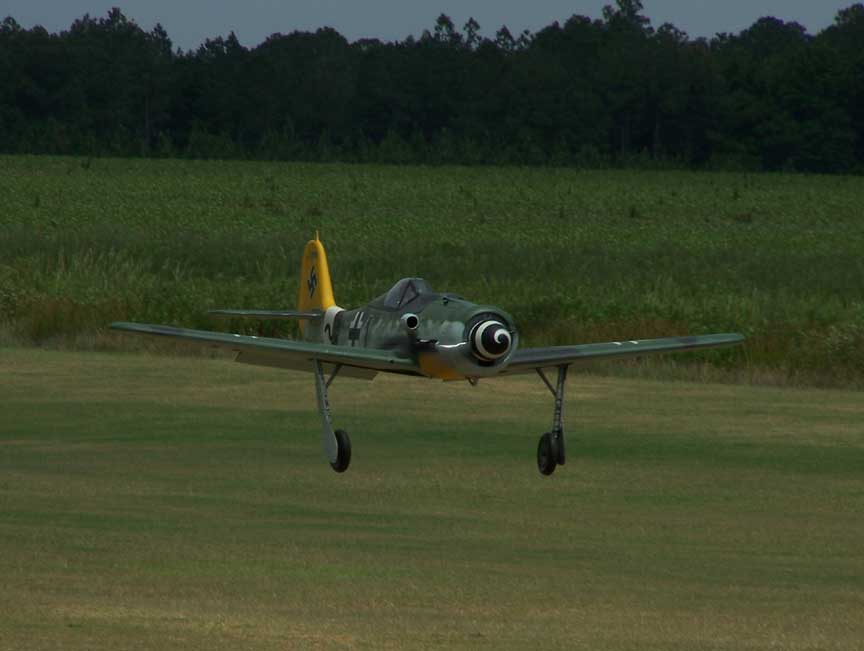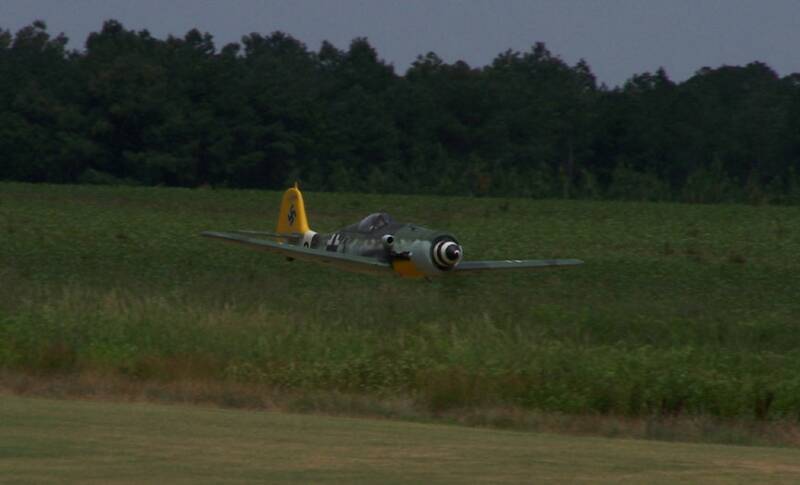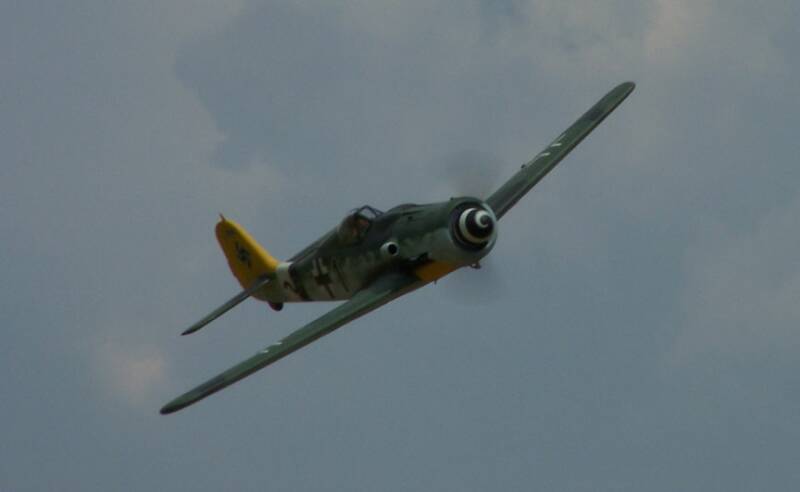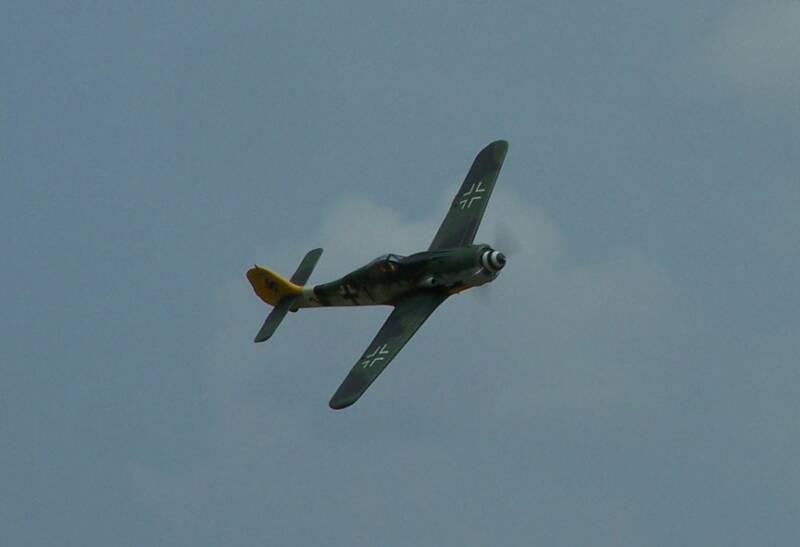 All of the above inflight shots were taken at Warbirds over Georgia.

Thanks to Ron Berg for the images.