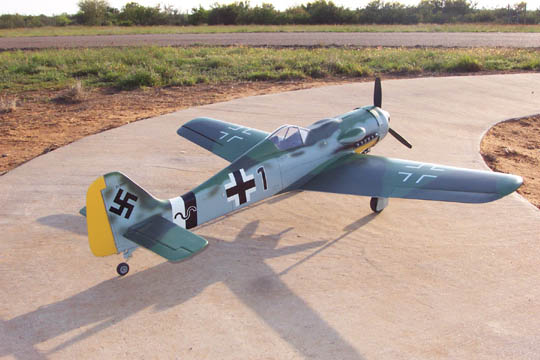 Pica Fw190 d9

engine     RCS 140 22cc gas

span         63"

weight     10 lbs

retracts    Spring Air with Light flite

                 struts

wheels       Glennis

radio        Futaba, 7 servos

finish        west systems epoxy


          w/ Dan parson"s cloth
paint         testors model master



   acrylics, clear coated 


   with chevron perfect


   dead flat clear
time          took seven months to



  build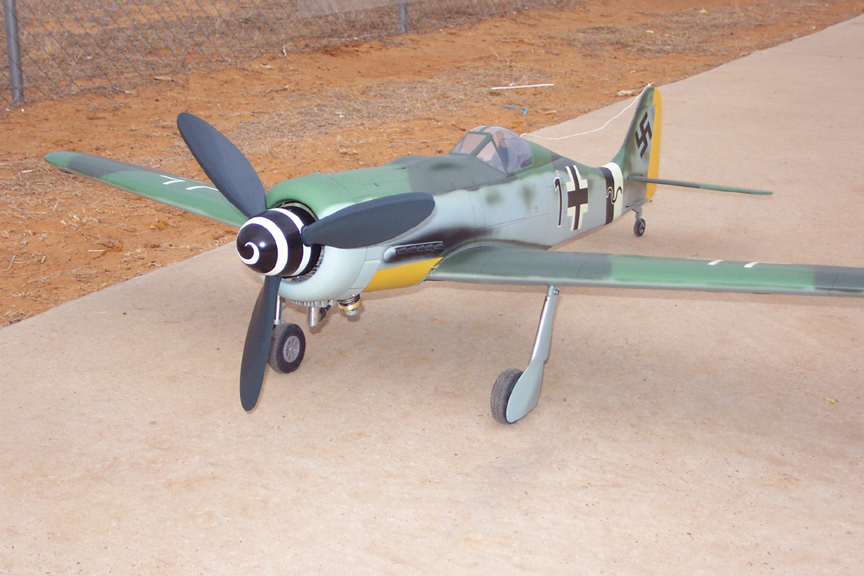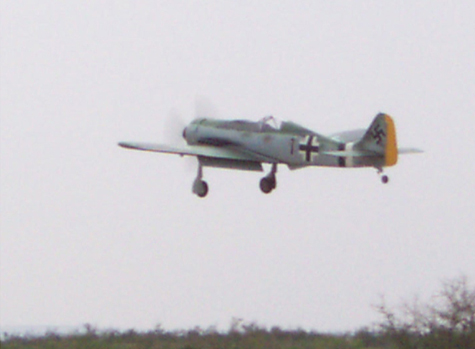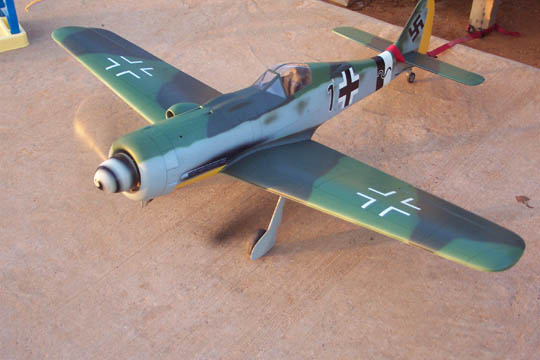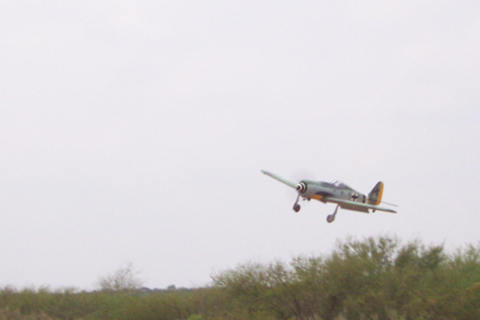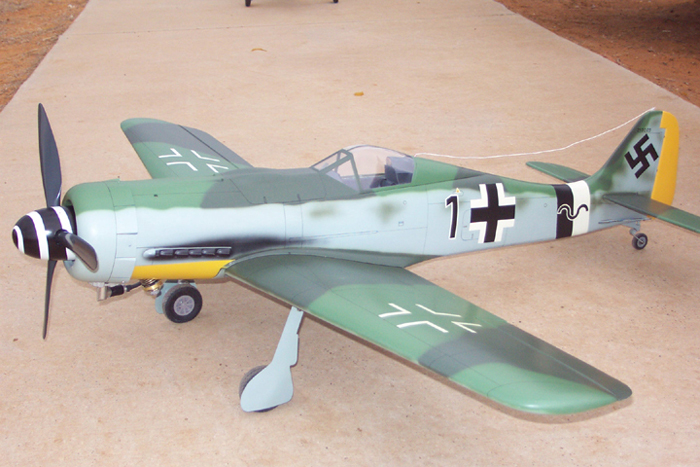 Comments:

I purchased this kit as a practice bird for my soon to be built meister scale Fw190d9. This is my second attempt at scale and I wanted to get some practice in before I started on the big one. This is a builders kit, with lots of carving and sanding, but it goes together very easily.

I decided to make this bird as scale as possible, so it took over 7 months to build. It was fiberglassed with Dan Parson's .5oz cloth and west systems epoxy. Paint is testors model masters acryls in RLM 76/82/83. Clear coat is perfect paint dead flat clear. Engine is an RCS 140 22cc gasser. I chose to use gas as its much less messy than glow. Its currently turning a 3 blade graupner  16/8 prop at 8000rpms. This is one great flying airplane

No. of flights to date:    80 !!!  as of 11/27/02

static prop blades and static spinner supplied by Steve Curry, aka "wulfman"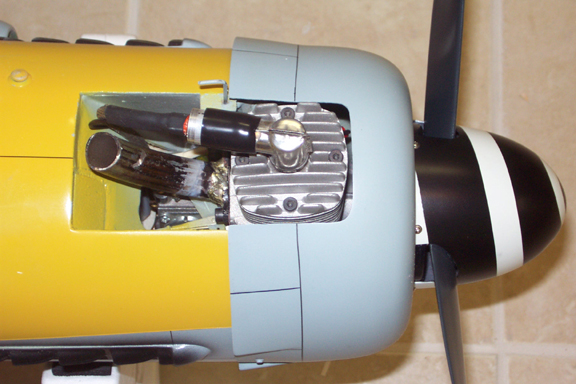 Detail of the RCS 140 motor install .   The engine has a rear carb that fits nicely between the wooden engine beam mounts that were spaced wider apart during construction to facilitate the engine width. Exhaust was a piece of electrical conduit welded to a homemade exhaust flange, I have since  switched to a Saito 180 muffler with the Saito header welded to the flange. Small bent wire at top is the choke pull tab.