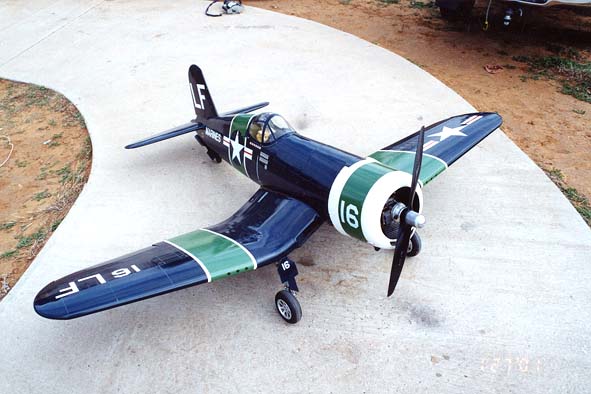 Byron Corsair

1/5 scale

86" wingspan

26 lbs

G-62

Robart retracts

sequencing gear doors

Comments:   I purchased this plane in the condition you see it here from a gentleman on the internet. Originally, it was hanging for sale in a store in texas called "planes,trains and automobiles". I asked them but they couldnt tell me who originally built it. Anybody know? It was powered by a mustang 50 which i yanked in favor of a g62. I also changed the gear as the originals were a bit worn out. This is one of the best flying corsairs I have ever flown.

Definately a keeper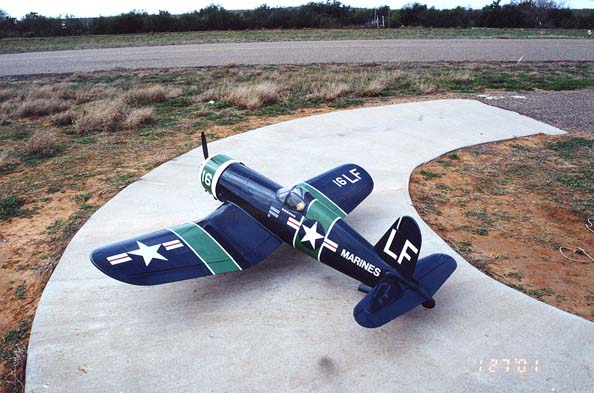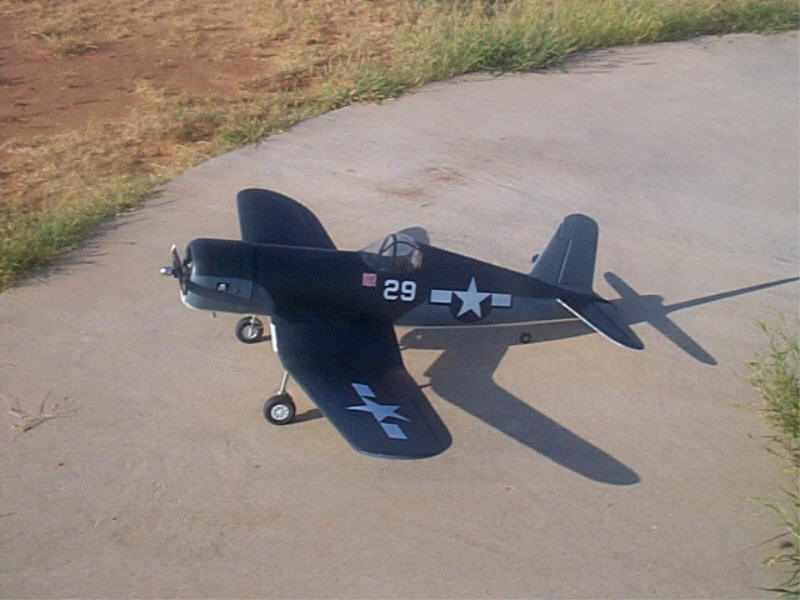 Top Flight  .60 size Corsair ,  OS 91fx

This is the airplane that started the whole obsession.  My first ever attempt at scale. First flight resulted in a crunched cowl and busted wing mounts( I had the ailerons backwards), second flight resulted in the crash you see below. This one was caused by overheating. I had no baffle in the cowl which caused the engine to overheat  and die.

Unfortunately I was too far away from the runway to make it back. I have since repaired it and flown it succesfully more than 50 times. It is now powered by a YS91 and is retired , hanging in my son's bedroom.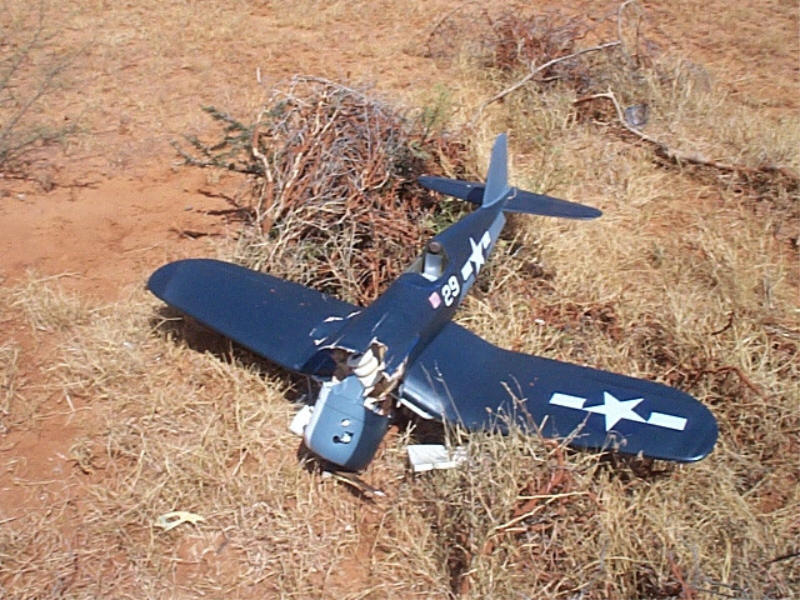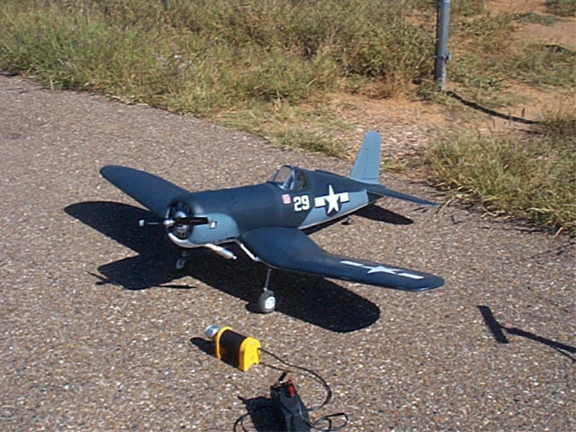 This is how it looks now, after the repairs and new engine. Finish is monokote overpainted with perfect paints sea blue, intermediate blue and grey.