Recently, I decided to take a short break from the Fw190 and build this 1/5 scale P-40 B from Jerry Bates plans with a custom fiberglass fuselage from Vic Catalasan.

Power will be a Fuji 50 and landing gear by Sierra Precision. Check out Vic's webpage for details on the fiberglass parts: VicRC.com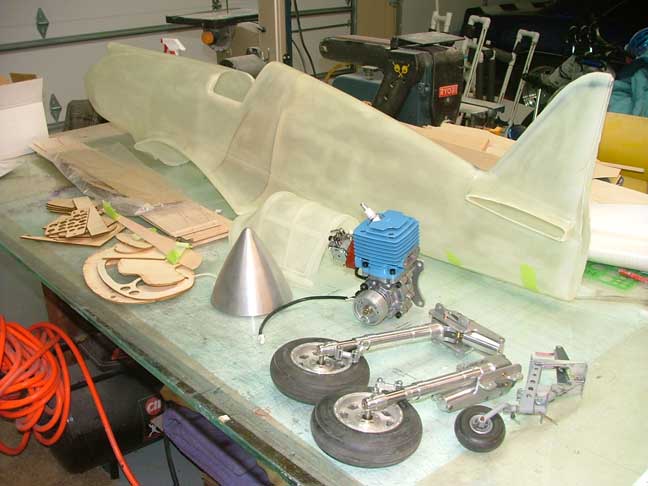 Here are the kit contents plus the Sierra rotating retracts and Fuji 50 engine.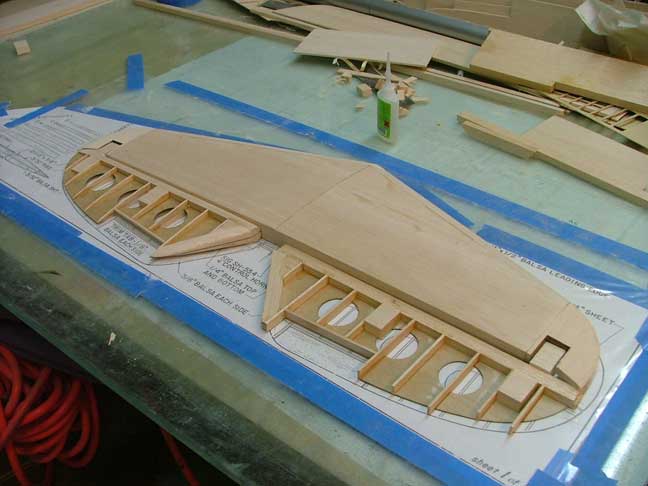 Stabilizer and elevators being worked up over the plan.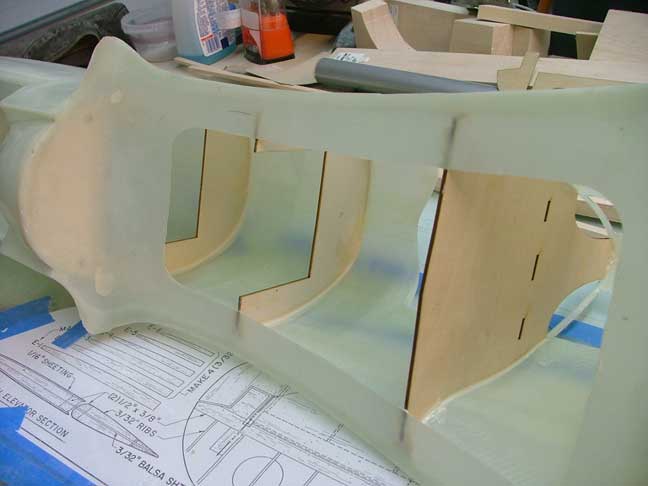 Laser cut formers aeropoxied into the fuselage.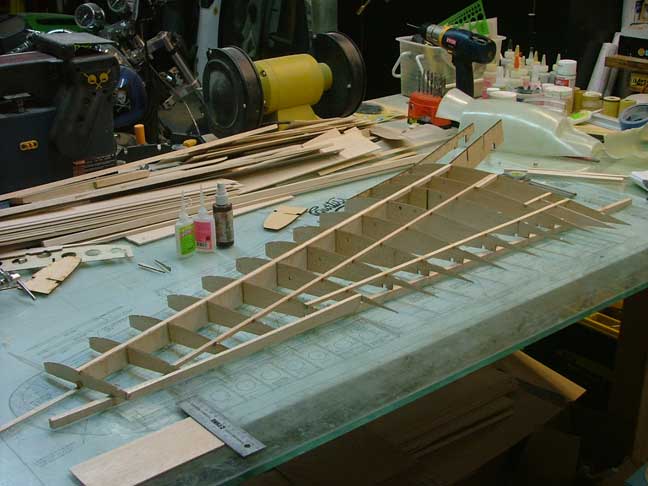 Framing up the left wing.

Right wing framed, joined to left wing and top sheeted.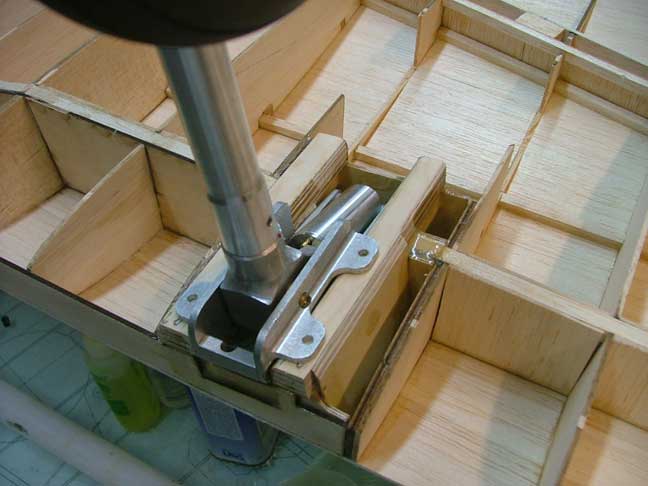 Landing gear mounts installed.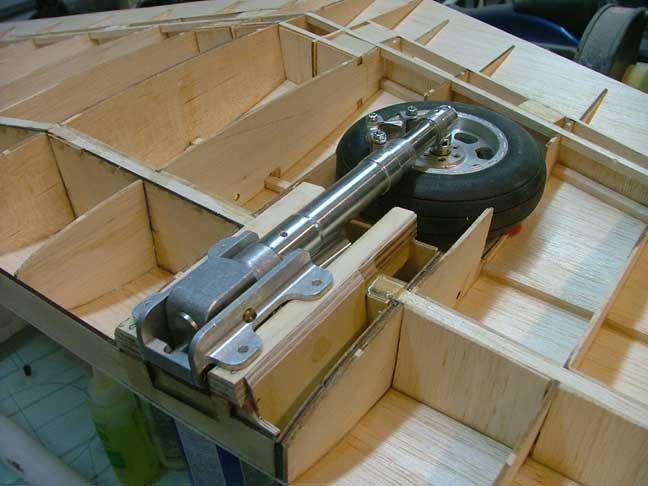 Landing gear checked for fit.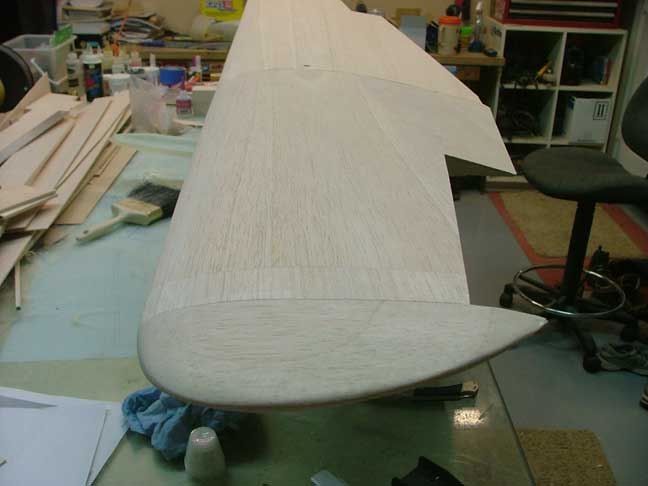 Wingtips carved from balsa blocks.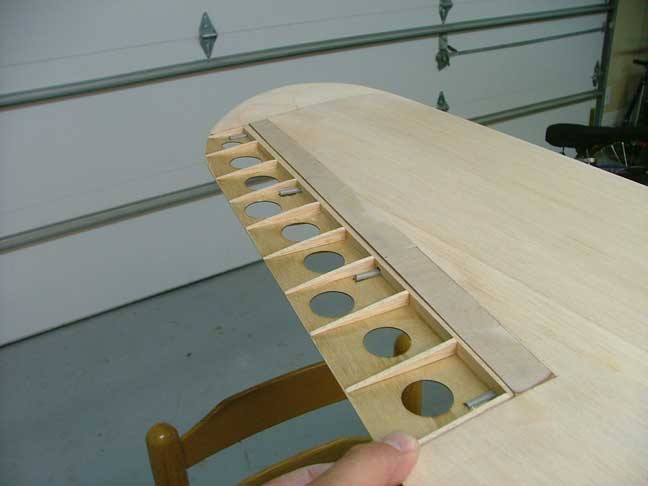 Ailerons made from 1/32 ply core and balsa ribs and 1/64 ply shrouds added to wing TE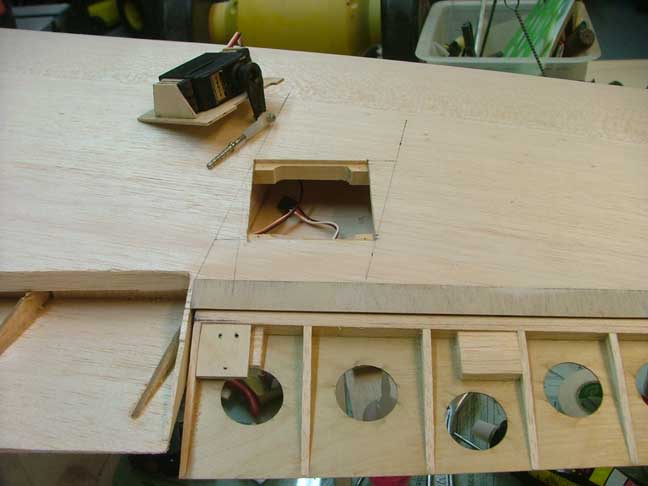 Servo cover/plates made from 1/16th ply laminated with fliteskin.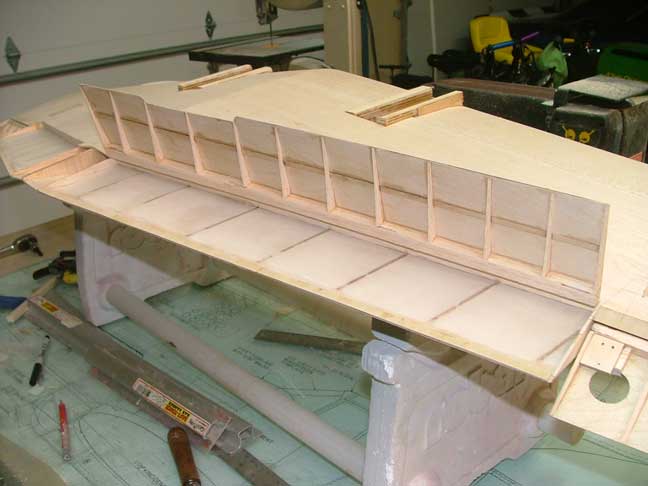 Flap bays lined with fliteskin and flaps built from 1/32 ply with balsa LE and ribs.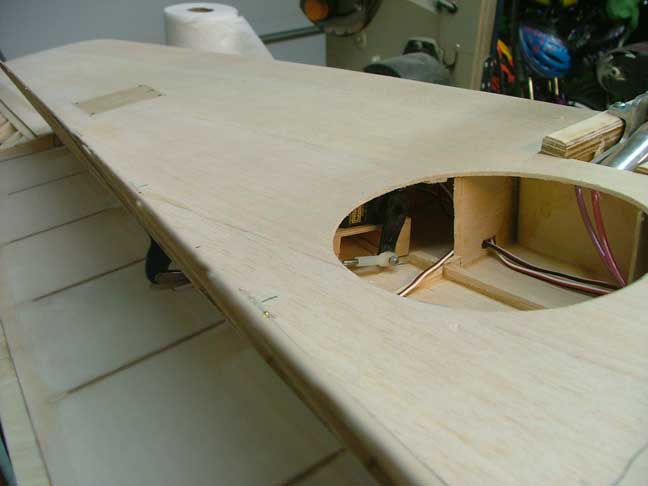 Flap servo concealed inside wing with access thru the wheel well.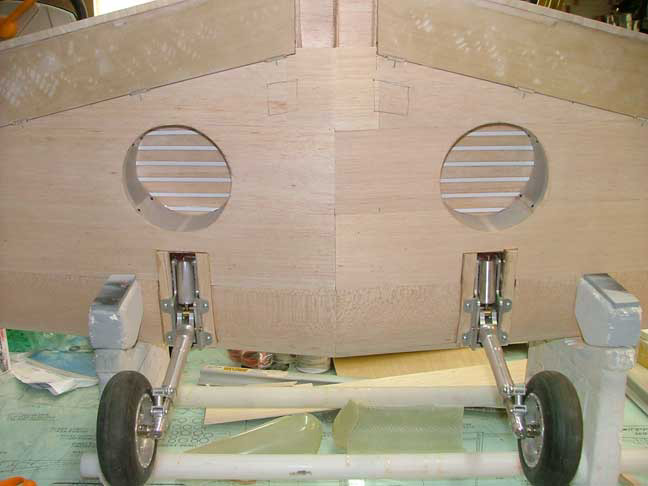 Wheel wells lined with fliteskin and dressed up with some styrene details. Time for glassing next.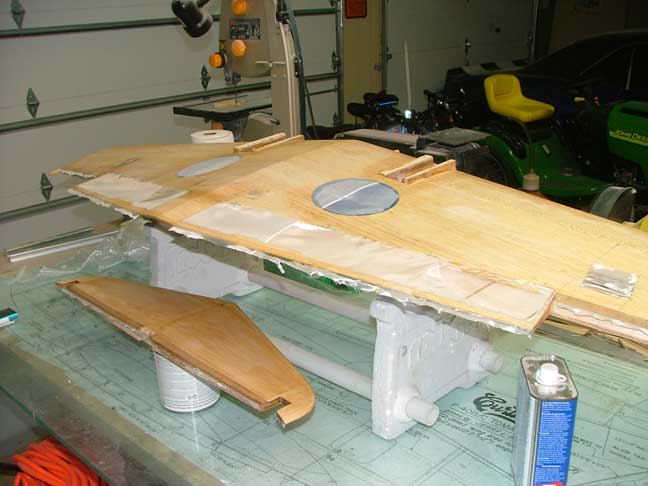 Wing and stabilizer glassed with 3/4 oz glass cloth and west systems epoxy.

Construction continued on page 2