Bf-109 component installation.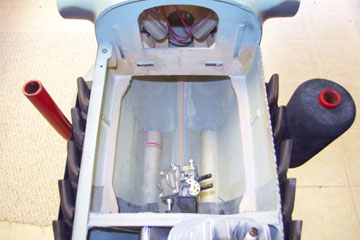 Cowl compartment before radio installation.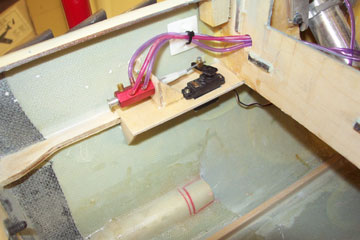 Retract valve and futaba 3101 retract servo.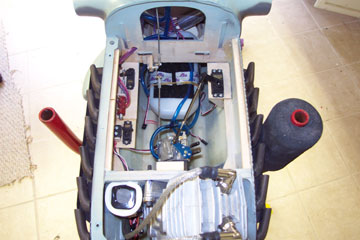 Remaining components installed. Visible is the throttle servo, retract servo and an additional fut 3101 that operates an ingnition kill switch.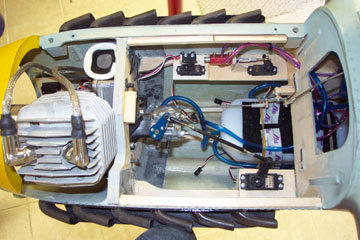 Fuel tank is a dubro 32 oz. Bellcrank on the rear former is for choke operation.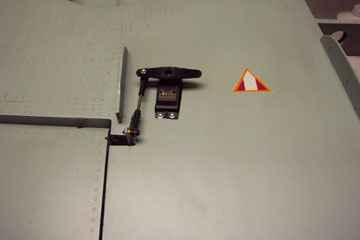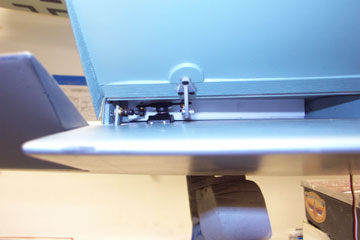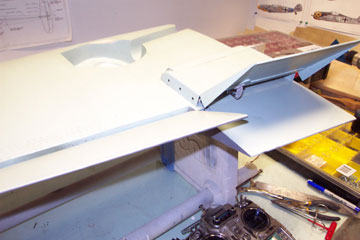 Flap servo is a fut 9206.  Here it is hooked up to the outboard flap only.

Flap servo hooked up to the outboard and inboard flaps.

Another view of the flaps at about half travel.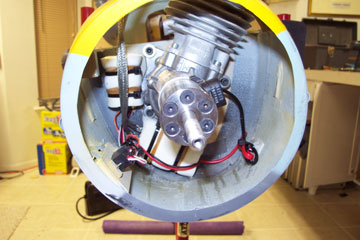 Engine mounted with ignition module, ignition battery and switch visible.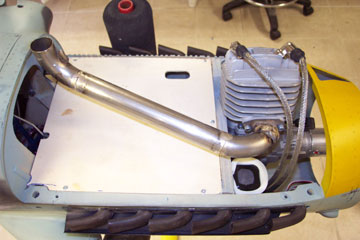 Exhaust pipe is homemade from components purchased from aircraft international. Pipe will exit the rear of the oil cooler on the lower cowl.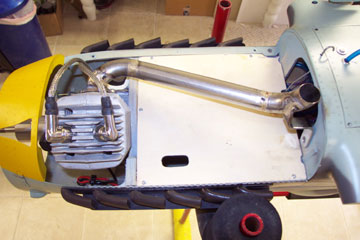 Pipe is made from stainless steel components and brazed together with a special stainless brazing rod.  Note rear pipe support.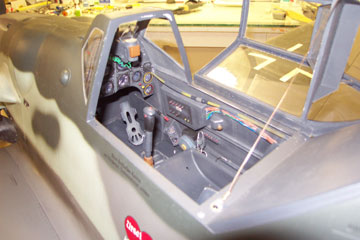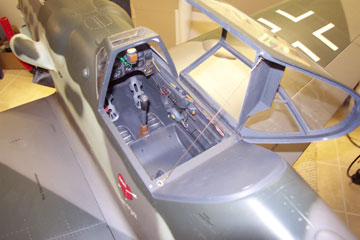 Still looking for a 1/4 scale luftwaffe pilot.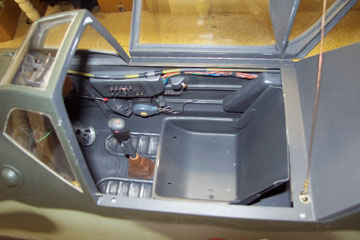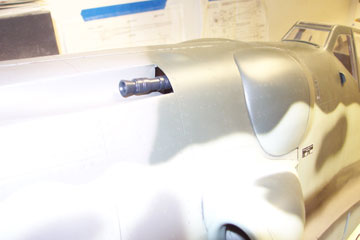 MG 151s mounted and painted Gun metal blue/black.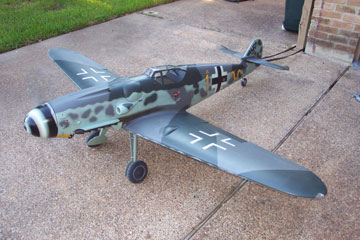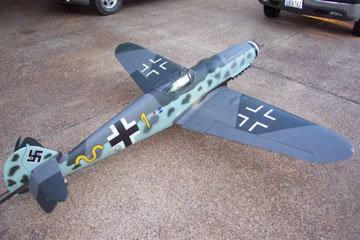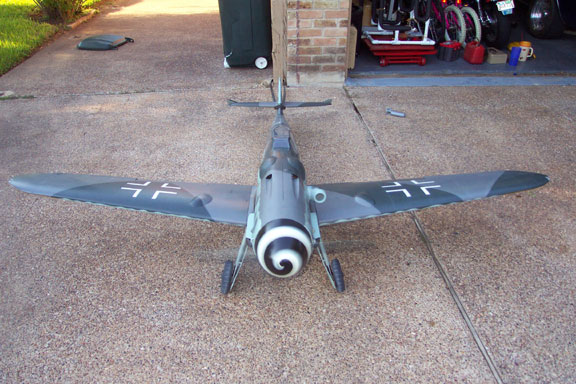 Engine runs in the driveway.

The tail is tied to a post with an old serpentine belt. The rubber belts are great as they dont scratch the paint job.

At just above idle speed, around 2000 rpm, the spinner is definately hypnotic. Prop shaft speed on the full size was around 2000 rpm. The 3w 75 turned 7100 on a 24/12 on its first runs. I plan to use a 24/10 for the first flights.